Praying and working together for the
salvation of All God's People.
Founded in 2002 in Miramar, the parish, Blessed John XXIII now Saint John XXIII, adopted its patron's motto from John 17:21: "That All May Be One".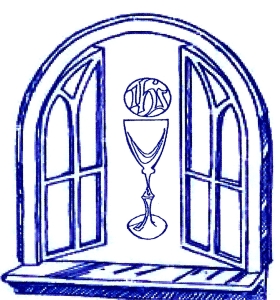 <><   <><   <><
<>< <>< <><
<><   <><   <><
Stations of the Cross during Lent Season
Every Friday on Lent at 3 PM – Bilingual
Via Crucis durante la temporada de Cuaresma
Todos los Viernes, durante la Curemas a las 3 PM—Bilingüe
Fast and Abstinence:
Every Friday of Lent and Good Friday are days of abstinence from meat for everyone over 14 years of age. They are also fast days (one full meal and two small meals, with nothing to eat between meals) for adults ages 18-59. For those whose health requires frequent small meals, they should not fast.
Ayuno y Abstinencia:
Todos los Viernes de Cuaresma y Viernes Santo, son días de abstinencia de carne para todos los mayores de 14 años. También son días de ayuno (una comida completa y dos comidas pequeñas, sin comer nada entre las comidas) para adultos de 18 a 59 años. Para aquellos cuya salud requiere frecuentes comidas pequeñas,
no deben de ayunar.
Mission Statement
Thus, united by His Holy Spirit, nourished by His Word and the Holy Eucharist, and strengthened by all the Sacraments of His Love, we strive to live and grow in the faith and knowledge of Christ, with Love and Hope in sharing the Good News with all around us. Since God calls us to live our human and Christian vocation within the Church, we commit our God-given gifts to the building up of our community through Prayer, Participation and Providing.
We rely on God's help and the intercession of His Saints, in particular the Blessed Virgin Mary, Saint Joseph and the Good Pope, Saint John XXIII.
Luke 12:19
"Do this in memory of me."