Praying and working together for the
salvation of All God's People.
Founded in 2002 in Miramar, the parish, Blessed John XXIII now Saint John XXIII, adopted its patron's motto from John 17:21: "That All May Be One".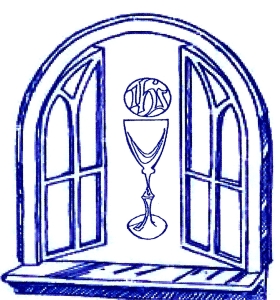 Immaculate Conception Masses
(Holy Day of Obligation this year)

Vigil Mass, Wednesday,
December 7th
6 pm in English & 8 pm in Spanish
Thursday, December 8th
8 am & 6 pm in English
12 noon & 8 pm in Spanish

<><   <><   <>< 
Saint John XXIII Women's Club 
Cookie Tin Sale $15 each and Holiday Breads

**************************
2022 Fundraising Campaign Continues...
CHRISTMAS FUNDRAISIER
We are still in need of your support to help bridge the financial challenge created by rising mortgage rates.
Please consider making a financial gift during the Christmas season.
Thank you for your generosity
*****************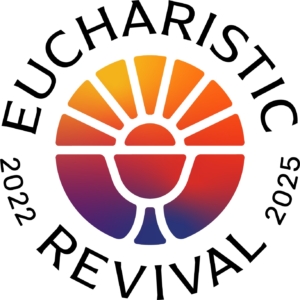 2022 - 2025
EUCHARISTIC REVIVAL
AVIVAMIENTO EUCARISTICO
(Click here for more information)
launching was on
THE SOLEMNITY OF CORPUS CHRISTI
SUNDAY, JUNE 19th
Corpus Christi Novena
********************************
Mission Statement
Thus, united by His Holy Spirit, nourished by His Word and the Holy Eucharist, and strengthened by all the Sacraments of His Love, we strive to live and grow in the faith and knowledge of Christ, with Love and Hope in sharing the Good News with all around us. Since God calls us to live our human and Christian vocation within the Church, we commit our God-given gifts to the building up of our community through Prayer, Participation and Providing.
We rely on God's help and the intercession of His Saints, in particular the Blessed Virgin Mary, Saint Joseph and the Good Pope, Saint John XXIII.
Luke 12:19
"Do this in memory of me."