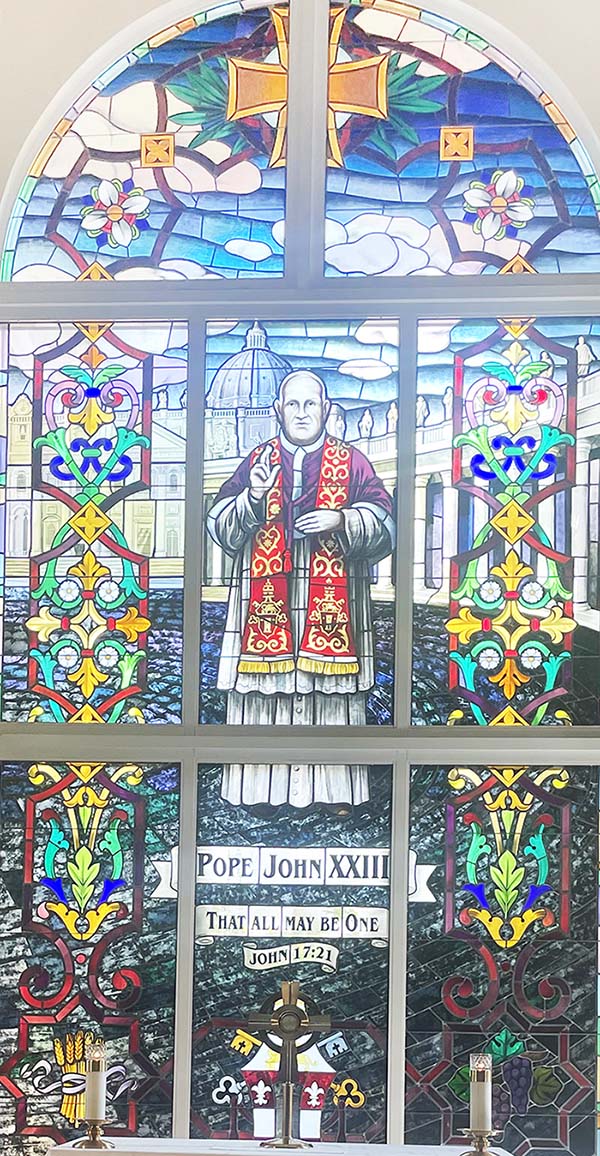 Weekend Masses
Saturday: Vigil Mass
5:00 PM (English)
7:00 PM (Spanish)
Sunday:
8:00 AM (English)
10:00 AM (English)
12:00 Noon (Spanish)
6:00 PM (English)
*4:00 PM (French & Creole) 2nd Sunday of the Month
Weekday Masses
Monday – Saturday:
8:00 AM (English)
Tuesday:
7:00 PM (Spanish)
Thursday:
7:00 PM (English)
Confession:
Saturday Afternoon: 3:45 PM to 4:45 PM or call the Parish office (954) 392-5062 for appointment.
Adoration:
Monday – Friday: 9:00 AM to 9:00 PM
Calling All Altar Servers
Any child who has already received the sacrament of Holy Communion may volunteer to become an altar server.
Fill out the form below and send it back to popestjohn23@gmail.com.  You will be contacted by our Deacon to schedule Altar Server Training.
CLICK HERE for Altar Server Application Form
Come visit us this weekend